"For me, the experience of working with Axians has been very positive as I received a very high quality service from them and I'm pleased to say that the new solution has been fully deployed, the connectivity experience in the office is transformed and feedback from the users is amazing"
Richard Royce, Lead Service Manager and Project Sponsor at Covéa Insurance
Background
Covéa Insurance is an award-winning provider of both commercial and personal lines insurance. After a consolidation of staff into a grade II mill in Halifax and a transformation of working practices following the pandemic, they needed a secure, reliable and easily connected network solution.
Covéa Insurance moved into their current main office at Dean Clough in Halifax five years ago which can accommodate over 800 staff across six storeys. As a Grade II listed Victorian Mill, this has always presented challenges when running a reliable network and Wi-Fi service.
Previously, the company favoured fixed desktop working with hard-wired cable connections. However, the COVID-19 pandemic accelerated a major shift in how employees worked and saw staff working at home on laptops for the first time.
During this period, people recognised the productivity and flexibility offered by mobile working, especially with the relative reliability of home Wi-Fi.
As staff returned to the office, and with changes to how people worked and collaborated, the volume of traffic on the Wi-Fi grew leading to occasional connectivity challenges. Depending on staff location in this Victorian building with thick interior walls, staff took a pragmatic approach tethering laptops, when needed, to mobile phones.
In order to provide the best possible user experience Covéa Insurance IT team sought a secure, future-proofed Wi-Fi solution that would offer them greater connectivity in their existing environment, and more flexible ways of working. A modernised solution would also enable the IT team to have greater visibility and control across the network.
Solution
In line with Covéa Insurance's requirements we proposed an AI-driven offering that would provide Covéa Insurance with a new level of agility, scalability and insight to support this much needed modernisation.
Sensitive to the preservation of the listed building, our installation partners at Actemium, our fellow subsidiary, were brought on board as early as possible. Through careful planning and good communication with the team at Covéa Insurance, they planned the works to be sensitive to the historic fabric of the building.
With so many of Covéa Insurance employees working on telephones during the day and to minimise general disruption the team at Actemium worked through the night for several weeks to complete installation. Sam Head says. "Having access to a wider pool of experts through other companies in the group has also been invaluable."
To restore user confidence a radically improvement in user experience was a must. The AI-driven nature of the solution ensures that the network has high availability and provides the best possible user and operator experiences. Standardising technologies across the office environment also provide the stability and confidence that users need to be productive.
Deploying a Wi-Fi 6 enabled network allows Covéa Insurance to make wireless the primary access method for users. A single cloud-based portal grants advanced levels of visibility and control of users and the network, including the ability to identify rogue access points or hosts.
"Working with Sam and the team at Covéa Insurance has been an absolute delight! They embraced a refreshing approach to working with Axians and our sister company Actemium. We were able to work harmoniously across all fronts, ensuring minimal disruption to the business and treating their beautiful building with utmost care. This close-knit working relationship has truly transformed into a genuine partnership, where our focus is squarely on supporting one another and achieving shared success," says Stuart Long, Client Director at Axians UK.
For me, Axians were generous with advice and support, even with things that didn't technically fall under their remit and it's that responsiveness, going the extra mile, that makes Axians great to work with.
Senior Project Manager Sam Head at Covéa Insurance
Benefits
Covéa Insurance and Axians UK have established a robust and collaborative working relationship.
To support Covéa Insurance's management of their office space, and bandwidth, enhanced analytics capability provides longerterm trend analysis in addition to daily and weekly reports. This intelligence includes time to connect, successful connects, throughput, roaming, coverage, capacity, AP Uptime, and WAN.
Thanks to increased visibility across the network, the team has streamlined access, proactively fixing issues before they affect end users and guests as well as reducing the number of tickets raised. Increased automation, including templating and scripting routine operational tasks, helps reduce workload and human error.
We combined the most optimal equipment and services to suit Covéa Insurance's unique requirements today, but also support them well into the future. This included factoring in likely requirements for future security projects such as microsegmentation and Zero Trust.
"We were impressed with Axians from the tender stage through to delivery of the end solution. From the beginning, Axians were very open with us, they took the time to understand our business and requirements, put together a solution to address all of these and explained how everything would work. Covéa Insurance formed a partnership with Axians UK to deploy a secure and future-proofed Wi-Fi-first solution that satisfied the needs of all staff and guests, with an installation process that was sensitive to their unique office environment.
"As people, we found Stuart and the rest of the team to be highly skilled and easy to talk to and get on with which made this more of a partnership than a customer supplier relationship" says Richard Royce, Lead Service Manager and Project Sponsor at Covéa Insurance. For me, the experience of working with Axians has been very positive as I received a very high quality service from them and I'm pleased to say that the new solution has been fully deployed, the connectivity experience in the office is transformed and feedback from the users is amazing".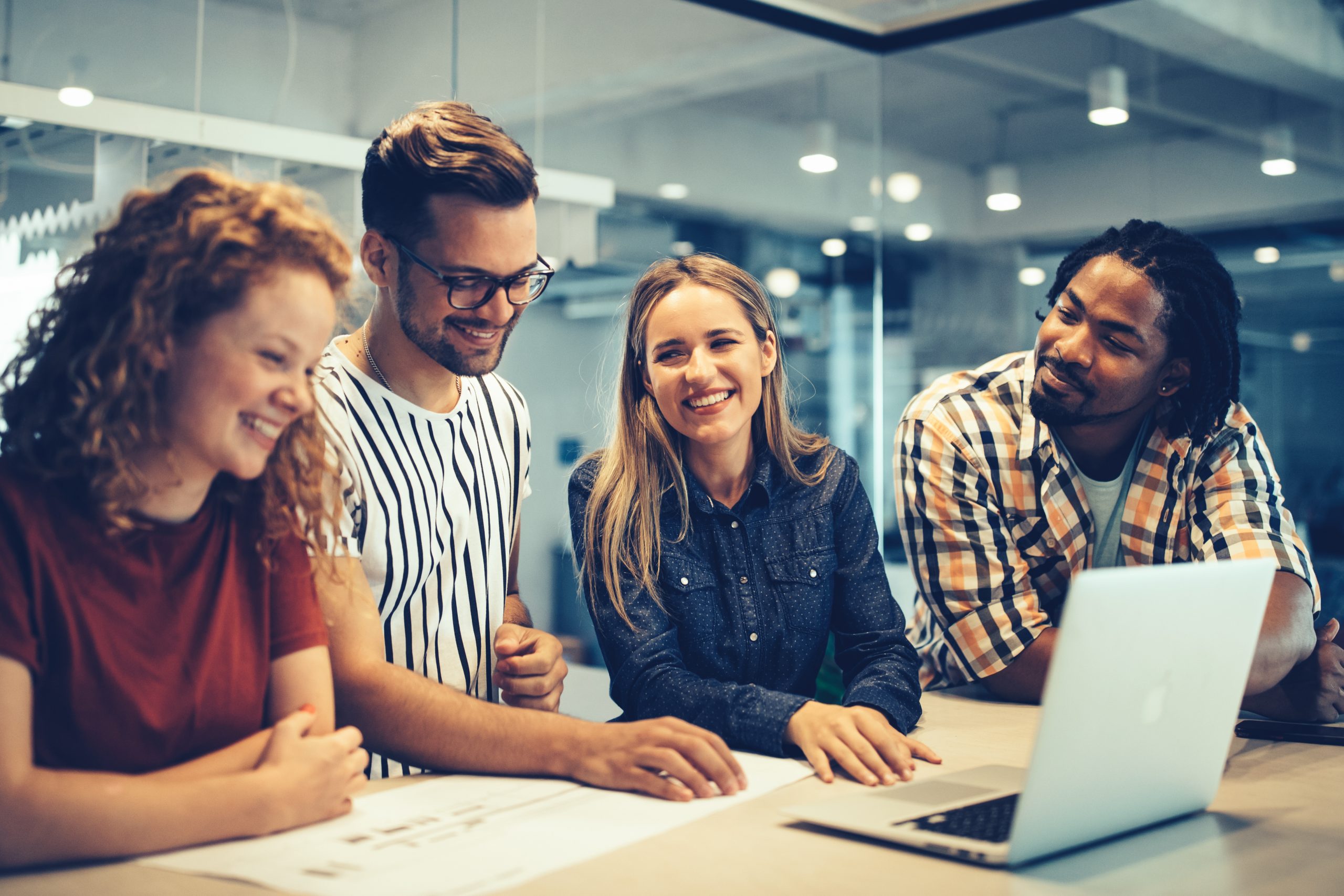 Fill in the form to download the full case study today!