AXIANS WORKS WITH JISC ON THEIR MANAGED ROUTER SERVICE, SUPPLYING TECHNOLOGY AND TRAINING EXPERTISE FOR FUTURE DEVELOPMENT
Axians has been supporting Jisc and the Janet Network on several projects for over 10 years. Here we look at some of the most recent projects shaping the future of the Janet Network.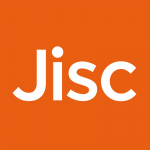 Jisc understands the need for their members in education and research to meet connectivity needs, have a supportive infrastructure, and stay connected. One of the services that has been delivered and continues to provide connectivity to students, staff, researchers, and visitors is the Managed Router Service. The service includes a router that is provisioned and configured for the end-user bandwidth and provides several benefits. This includes resilient hardware and software, bandwidth, configuration maintenance, changes and upgrades, and monitoring.
For the past five years, Axians has been providing technology that underpins this offer. Allowing the service to remove the complexities of management and maintenance, so end users stay connected without overburdening IT staff.
We see Axians as a trusted partner, which is why we have a strong relationship spanning over ten years. They always provide the flexibility and fast turnaround to deliver the technology we need. And it's the people at Axians who deliver time and time again.
Neil Shewry
Deputy Director Network Delivery, Jisc
Evolving services with upskilling and training
Deploying the latest technologies continues to be reviewed by Jisc to deliver this in an agile way. From automating the network to virtualising network functions. From this, the collaboration between Axians and Jisc continues beyond technology delivery. Axians not only supplies the technology but delivers expert training, bringing continued value by upskilling teams.
Axians always delivers value to Jisc by understanding the changes, trends, and technology that will benefit us. The recent training on automation, for example, really shows them to be an expert in networks and the innovative technologies that will help upgrade and support future developments.
Joe McNocher
Head of Network Engineering Group, Jisc
Automation in the last few years has shown great opportunities within the network. Axians has supplied the NOC team training courses with their specialists. The training courses were created based on their needs, as a public sector tailored three-day course.
As a team, we always want to do a good job for our customers. To not only supply the right technology but develop their teams. And if anything needs to be addressed or reviewed, we do this quickly and efficiently. Our automation training is just one example of how we can help our customers evolve their services.
Andy Butcher
General Manager Public Sector, Axians UK
JISC REGIONAL UPGRADE PLAN: SHAPING THE FUTURE WITH SUPPORTING PARTNER AXIANS

As a partner of the Janet Access Programme. we are helping Jisc continue to meet the needs of the UK education and research community. With continued investment in the Janet Network.
The regional upgrade plan is an important continued step for Jisc. In 2020, Neil Shewry confirmed 'one of the key deliverables of the Janet Access Programme is to expand the geographical footprint of Janet so that existing 'last mile' connectivity can be provided more cost-effectively.'
For this, they needed to ensure they had trusted partnerships to deliver technology that would support this long-term strategy.
Axians has already provided a superb account delivery which is a huge part of the relationship we have. From processing to delivery of orders, the people behind the technology deliver an excellent service and go above and beyond to address any incidents or problems quickly. As contract manager, I need to ensure we are getting what we need to deliver the smooth running of Jisc services. Our long-term relationship with Axians means they understand the constraints we are under, working to accommodate our needs by having the right dialogue to solve problems and find solutions.
Ady Foley
Contract Manager, Jisc
A supportive and trusted partnership for efficient technology delivery
Axians has supported their expanding footprint with key technology as an effective partner. Working with the regional programme team to enable the design, delivery, transition, and decommission.
Working with Jisc for so many years the importance of the technology we supply is about the experience from order to implementation. From price banding to consolidating orders and finding the most viable options for their needs.
Andy Butcher
General Manager Public Sector, Axians UK
The ongoing regional upgrade plan will allow the delivery of resilient high-speed connectivity to meet future needs for members and customers. With a design to reduce the costs of delivering scalable services across the UK. Providing new connections and a unified architecture. This can only be achieved with trusted support partnerships.